Electrolysis is not always the first method of hair removal that springs to mind when we consider how we can get rid of superfluous hair and it begs the question – Is Electrolysis permanent and safe?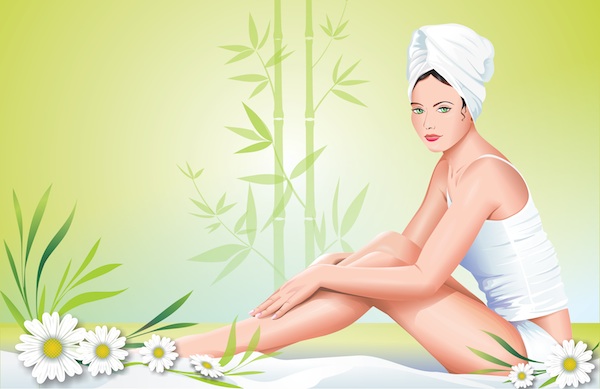 Is Electrolysis Permanent?
Electrolysis has been recognised for more than 100 years as being the only method of hair removal that is truly permanent.
In 1869 Electrolysis was first used by Dr Charles Michel, an American ophthalmologist, who pioneered the treatment for the removal of ingrown eyelashes. He used a battery-powered needle to remove the eyelashes and discovered that his method successfully destroyed the follicle, rendering it incapable of producing more hairs. In 1875 he published the first report documenting his findings and Electrolysis, in this early form, was publicly recognised as successfully permanent.
Electrolysis has made considerable advancements in terms of technology since then and, interestingly, no other method of hair removal has ever been cited as permanent. It is recognised by the American Medical Association and the British Medical Association as such and answers the question 'Is Electrolysis permanent?' with a resounding 'Yes'.
Is Electrolysis Safe?
Again, we must address this issue by looking back at the origins and methodology of Electrolysis. Even in the early, pioneering days of Dr Michel, Electrolysis targeted the follicle itself with a tiny probe that did not penetrate the skin layers, instead reached inside the natural pocket in the skin from which the hair emerged.
Other methods of hair removal such as laser technology, produce intense heat that can cause damage to the skin. Occasionally, epiliatory creams cause allergic reaction and waxing distresses the surface of skin. Even plucking individual hairs can result in damage to the delicate skin layers.
In extreme cases, this can lead to permanent scarring of the skin and at the very least causes soreness, dryness and a degree of swelling.
So, is Electrolysis safe? According to a recent report by the U.S.'s FDA, the Electrolysis method of hair removal is safe. Reading the report leads us to the conclusion that the only danger to recipients of Electrolysis lies with the practitioner.
This is the reason we would strongly advise those considering Electrolysis for permanent hair removal to visit an experienced and qualified Electrolygist. It is essential that equipment is clean and that probes are single-use and sterile.
Elaine, at Clinique Matrice takes pride in her work and maintains exceptionally high standards. Her clinic features the very latest in computerised Electrolysis equipment in the form of the Aphilus Platinum Pure. Elaine's 25 year record of experience and qualification ensures the highest levels of safety, hygiene and care and assures her clients of safe, comfortable treatment.
Come along and see for yourself. Clinique Matrice is conveniently, yet discreetly located in Toowong. Elaine is happy to offer a free, initial consultation to establish the best course of treatment that will work for you and around your lifestyle commitments.
Is Electrolysis permanent? – Yes – Is it safe? – At Clinique Matrice, Yes.
Contact Elaine to book your free consultation.