Make an appointment
0402 046 637
By prior arrangement only
Above Elizabeth & Co Hair
1st floor, 115 Sylvan Rd, Toowong,
Brisbane, QLD 4306

Monday 10:00am ~ 5:00pm
Friday 10:00am ~ 6:00pm
Saturday 09:30am ~ 4:30pm
Strictly by Appointment
Please telephone to book an appointment. Appointments are required and must be pre-arranged.
Find Clinique Matrice in a beautiful treatment room on the first floor above the premises of Elizabeth & Co Hair. On Saturdays, please make yourself comfortable in the shady area by the stairs, and wait to be called.
The property is a large and lovely, detached white house directly next door to the popular Corner Store Cafe and the decor and ambience is delightful.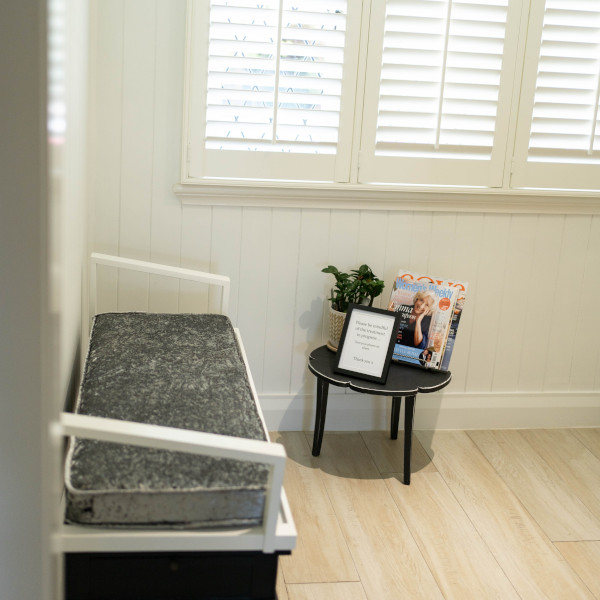 booking terms & Additional information
By appointment only: Treatments strictly by appointment only and within clinic opening hours.
Small children: We ask clients to please not bring small children to Clinique Matrice for safety reasons.
Deposit: Not required
Cancellation Policy
Applies to: All clients
We fully understand that unexpected events can occur at times and that this may mean that your appointment has to be cancelled. We do ask that you please give us as much notice as possible as we may be able to offer your appointment to another client on our waiting list.
A minimum of 24 hours before the appointment is required, after which 50% of the appointment value will be charged. Please note that if you fail to attend your appointment without cancellation, the full cost of the treatment will be charged.
Packages: When booking a course of facial treatments, it is important to attend every appointment to realise the full value of the package.
If you need to cancel one of the sessions, please do so within the required timeframe of more than 24 hours before your appointment to avoid an additional fee. Missed sessions cannot be transferred and will be deducted from the course with no refund.
Product Refunds and Exchanges
We can only accept product returns if they are unused, unopened and with the original seal intact. Any packaging must be undamaged. Please talk to us if you have an issue with any of the products you have purchased from us.