We provide HIFU treatment for a range of benefits – from cosmetic and anti-aging, to easing the symptoms of a variety of skin conditions.
Talk to Elaine to find out more about HIFU treatment and book your free consultation.
HIFU is an abbreviated version of High Intensity Focussed Ultrasound, the technology used in the targeting of very specific areas of concern in the skin.
The treatment involves unique delivery of focussed ultrasound, which bypasses the surface of the skin, penetrating the deeper structural tissues. The response that this generates stimulates new collagen growth, which begins to transform the skin from the inside as it builds and strengthens tissue structure.
HIFU facial treatments are used to bring a variety of benefits to a broader range of skin types, suiting all age groups. At Clinique Matrice, we'll guide you through the different applications and benefits of HIFU. From tightening skin to lifting and plumping, focussed ultrasound could help you.
HIFU for cosmetic treatment is growing more popular in the younger age groups looking for advanced facial therapies.
It, and other advanced facials are fast becoming a popular alternative to laser and other invasive treatments.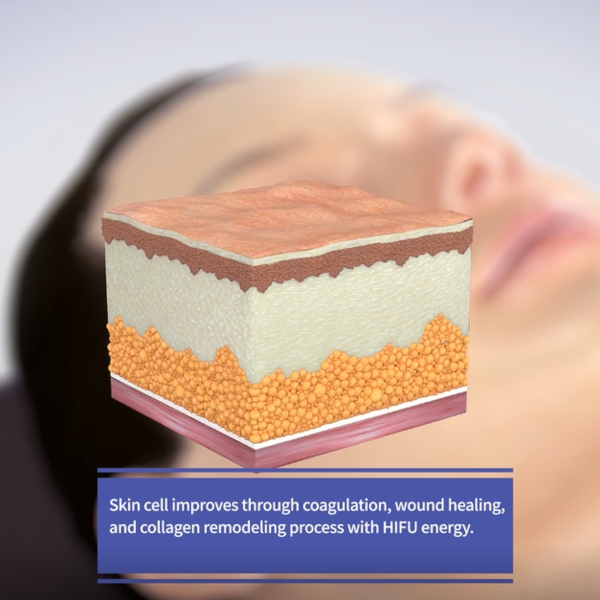 HIFU has a wide range of anti aging benefits and is among the most popular of the latest non-invasive facial treatments alongside LED. In fact, some of the best results can be achieved by combining these types of treatments.
Collagen levels reduce as we grow older, and the skin loses volume and elasticity as a result. HIFU stimulates the collagen cells and encourages regrowth. This is because the focussed ultrasound targets the deeper tissue layers to generate a healing response.
Some of the benefits can be realised almost straightaway, with others developing over the subsequent weeks and months:
No chemicals and 100% natural, using focussed ultrasound
With no downtime, this type of therapy is perfect for busy working professionals fitting in treatments during lunch breaks
Helps to maintain a glow to younger skin, brightening the complexion
Keeps collagen cells stimulated
Shallower treatment available for stimulating collagen in younger skin – HIFU Glow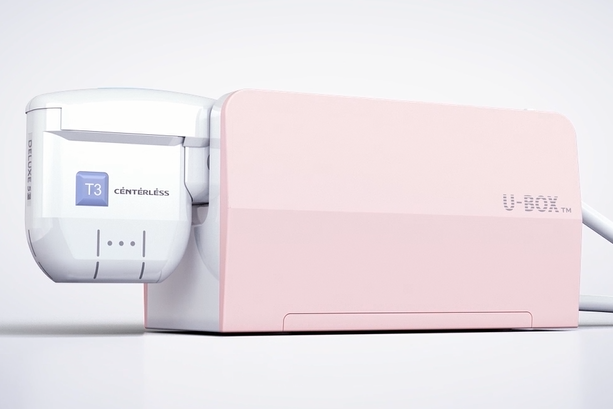 Clinique Matrice was the first clinic to offer TGA-approved HIFU technology in Queensland back in 2020, when HIFU began to take the celebrity world by storm in earnest.
Natural, gentle and effective, the new technology offered a painless approach to traditionally invasive and painful treatments.
Today, the next gen centreless HIFU technology is improving skin tone through collagen regeneration for a wider range of skin types and age groups. As the HIFU trainer for Queensland, Elaine offers a gentle, experienced touch in her warm, zen clinic in the quiet Brisbane suburbs in Toowong. If you've considered HIFU, make sure you choose a qualified practitioner with the right technology first.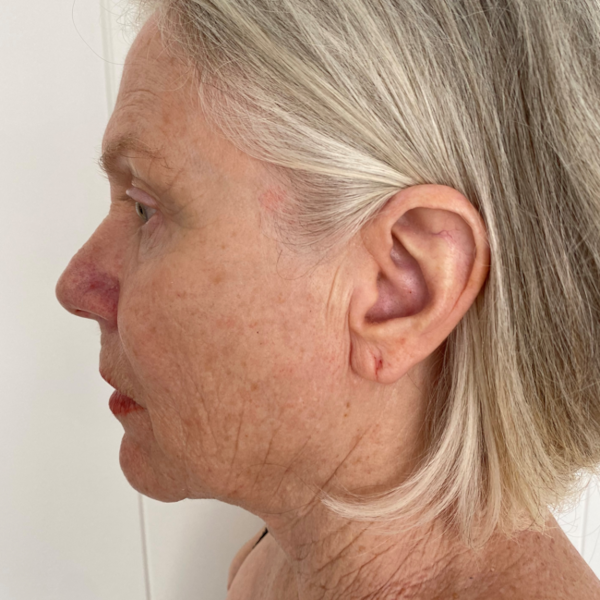 HIFU results – before and after treatment
Some of the effects of HIFU can be visible straightaway, such as the brightening of a dull complexion or skin tone, for instance. Individual results, however, may vary and the collagen stimulation and new growth process can take up to 3-6 months to develop fully.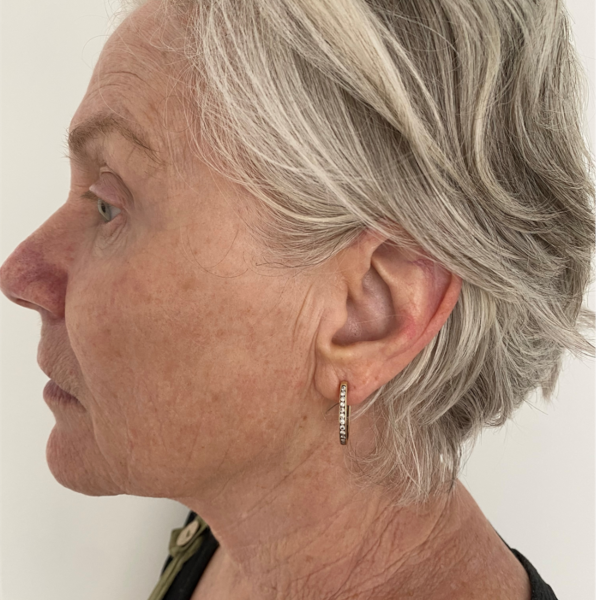 This depends on other factors too:
The number of sessions and regularity
The desired result
Diet and lifestyle
The usual skin care routine – daily moisturising, sun screen protection etc
Exposure to daily pollutants
And much more.
Combining treatments can also affect the results of HIFU sessions, such as:
HIFU and Microneedling
HIFU and nourishing facial products
HIFU and LED light therapy
ready to book your consultation?
Book your free, 30-minute HIFU consultation and let Elaine talk to you about high-performance ultrasound therapy. Skin assessment and treatment plan included.
Call Elaine today on 0402 046 637 ~ appointments by prior arrangement only.