Electrolysis can be effective in the removal of skin blemishes, such as tags and warts. It is also a preferred method of facial hair removal over laser and IPL.
Talk to Elaine to find out more about electrolysis and book your free consultation.
Would all electrolysis clients please note
There is a waiting list for electrolysis clients and we are not taking on any new hair removal clients at the current time. We will keep you updated on all our electrolysis pages.
Electrolysis at clinique matrice
Elaine is happy to answer any questions you may have about electrolysis at her Brisbane-based advanced facial therapies clinic.
She expects there to be questions and conducts a free, no obligation consultation, where you can talk through the process of electrolysis, discuss the best course of treatment for you and receive an example demonstration of electrolysis to put your mind at ease.
For your information, Elaine has answered the most frequently asked questions here, to illustrate the effectiveness of electrolysis. Your comfort, both physical and for peace of mind is paramount to Elaine.
Visit her in her stylish and comfortable clinic on the outskirts of Brisbane – Clinique Matrice – electrolysis Brisbane. Contact her today to arrange your free consultation.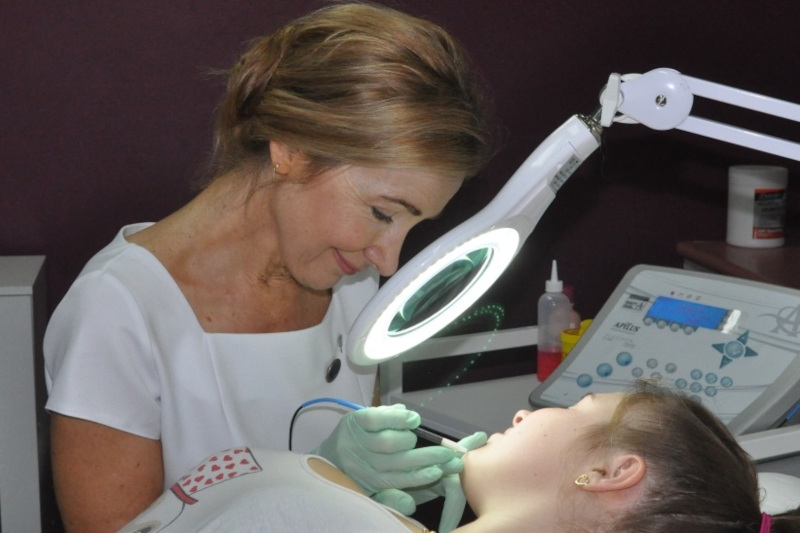 I Have Never Heard of Electrolysis – Why?
Today, the general public are bombarded with advertisements for laser and IPL hair removal. There are laser clinics in every town and technicians are able to qualify in just a few days. Electrolygists undertake years of careful and intense training and this is why there are fewer of us operating in clinics.
Electrolysis has been around for more than 100 years and is the only 100% truly permanent method of hair removal, recognised as such by the British Medical Association and the U.S. FDA. Gentle enough to be used for facial hair removal and effective on every type of skin, complexion and hair, electrolysis is the unsung hero of hair removal.
With todays' latest technology coupled with a caring and skilled electrologist, the vast majority of clients are not bothered by the sensation, which is often described as a 'quick warmth'. Electrolysis is far less painful than plucking, waxing or laser hair removal and is a permanent solution! Others agree that the results far outweigh any discomfort they may experience.
All clients at Clinique Matrice are given a free, no obligation demonstration at the consultation stage, and all proceed to carry on with the treatment, which is testament in itself.
As a practising electrolygist for more than 25 years, both here in Australia or in the UK, I have never had a client cease treatment through discomfort.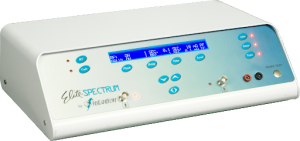 Is Electrolysis Permanent?
With a proven track record of more than 100 yrs, when done correctly and with accuracy electrolysis is indeed 100% permanent. This is why it is important to be selective where you go for treatment. Look at the level of training and experience of the operator, in addition to the technology used – some electrolygists are not prepared to invest in new equipment, as the latest technology can involve an investment of many thousands of dollars.
It is important to understand that electrolysis is the ONLY PERMANENT way to remove hair. All too often, I have seen laser practitioners make this claim, but the FDA (US Food and Drug Administration) research and documentation shows that only Electrolysis is the only truly permanent method of hair removal.
Lasers remove a lot of hair quickly, and the hair stays away longer than waxing or tweezing, but it will return. Laser is not effective on all hair or skin types, only working on fair skin or complexions and dark hairs. Lasers are not painless, nor are they immune to the possibilities of skin damage. Remember, the US Federal Drug Administration only recognizes Electrolysis as truly permanent, getting to the root of the problem.
How Long Will Treatment Take? How Many Sessions Will I Require?
This is an important question that requires a different answer for each and every client that I see. Many factors are involved, such as; how many hairs there are to treat; what methods of temporary hair removal have been previously employed; whether there are any hormonal imbalances and also the clients' ability to attend for regular treatment.
It is important to understand that hairs do not all grow at the same time, they grow in cycles. While a proportion is visible on the skin surface, others are growing deep beneath the skin surface and cannot yet be seen. So, in brief you have more hairs than you think!

For example: If you pluck or wax 20 hairs from your face on Monday, those 20 hairs can take 3-4 months to regrow. If you pluck 20 on Tuesday they will take a day or so longer to regrow than the ones plucked the previous day, and so on.

So while it may seem as if you are tweezing the same hairs every day, what you are actually seeing is 'neighbouring' hairs emerging in close proximity to the ones you have plucked out previously. There are approximately 500 hair follicles per cm2 on your chin, which equates to an area about the size of your thumb nail. Plucked hairs have a growth cycle of around 8 weeks each, so these hairs will reappear intermittently, staggered over a period of 9-18 months.

It is for this reason that regular appointments are necessary in order to treat the hairs as they appear at the skin surface. Electrolysis is not an overnight miracle cure; it is a progressive treatment with a permanent result at the end.

Each client is different and thus requires an individually tailored program, based upon all the issues mentioned here, and also to suit the lifestyle, budget and commitments of the client, which is discussed at length at the free consultation.
How Does Electrolysis Work?
To understand how electrolysis works, it is important to realise that each hair emerges from a natural pocket in the skin that encases the hair follicle. A skilled electrolygist manoeuvres a tiny single use, disposable, pre-sterilized probe into the hair follicle. There is no puncturing of the skin involved.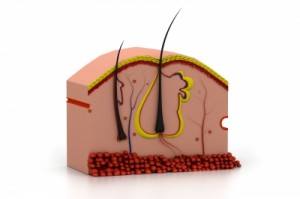 Once the probe is correctly positioned, a tiny amount of electrical current is then applied, which creates a chemical reaction in the hair follicle, according to the method used.
This reaction causes destruction of the cells or 'Matrix' at the base of the hair follicle, which is responsible for hair growth.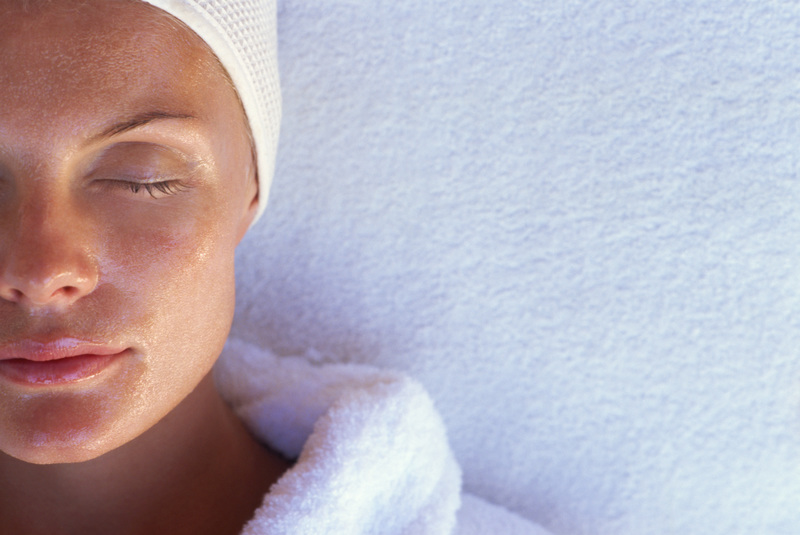 Is There Any 'Down Time' or other Side Effects?
This is a question that I am asked by many of my clients and the answer is no! There may be a little redness or puffiness, but all my clients leave the clinic after treatment and go about their everyday lives right away.
A lightly-tinted, soothing lotion is applied immediately after treatment. Those who wish to wait half an hour or so for any redness to subside are welcome to sit in the comfortable waiting room and enjoy a complimentary cup of coffee or tea.
I Am Concerned About Hygiene and Cross-Infection
This is an important concern for clients and one that I take very seriously at Clinique Matrice. We follow strict protocols for hygiene according to council and industry guidelines and maintain clinical standards throughout the clinic.
Each and every client is treated with pre-packaged single-use, disposable sterile probes, shown prior to commencement of treatment for reassurance. Please do not hesitate to ask questions or raise concerns at any stage of the treatment process.
Clinique Matrice electrolysis is carried out in a professional environment, yet stylish and comfortable with client care and comfort at the forefront of our activity at all times. When you visit an electrolysis practitioner, always ensure that you are comfortable with your surroundings, their attitude and hygiene standards before you agree to any treatment.
Cost of treatment will vary from client to client, depending upon the severity of the problem, how many hairs there are to treat and how many sessions will be required. Each client will receive an individually tailored package to suit their particular circumstances and budget.
When considering the cost, it must be weighed against 'like-for-like' treatments, such as laser treatment, which is not permanent. If one were to consider the long-term cost and time-consumption of temporary hair removal methods, such as waxing, for example, the cost is considerably less.
Our pricing structure is in keeping with many other aesthetic services, such as physiotherapy treatments and chiropractic services.
If you have tried other methods of hair removal and have been disappointed, as many of my clients have, that they have not given you the 'permanent' results that you expected, why not try electrolysis?
Contact Elaine today for electrolysis in Toowong, Brisbane and take the first step to the freedom of unwanted hair.
ready to book your consultation?
Book your free, 30-minute electrolysis consultation and  talk to Elaine about high-performance hair removal technology. Skin assessment and treatment plan included. Please be aware that there is a waiting list for electrolysis.
Call Elaine today on 0402 046 637 ~ appointments by prior arrangement only.