Let's face it, while tattoos have become more acceptable in today's society there are still times when a tattoo is better covered up, especially in a professional context such as job interviews, formal functions and networking opportunities. There is no shame in in putting your most professional self forward, so we look at the best ways to cover up tattoo designs when attending professional functions.
One of the best ways to cover up tattoo designs is to firstly consider where the tattoo is located. Somewhere like the small of your back, midriff, or upper leg is usually easily covered with clothing, especially when you consider the type of attire you will be wearing in a professional setting.
Most tattoos on your legs can be readily covered using pants or long skirt/dress. This also applies to tattoos on the arms, the higher up the arm the easier it is to cover up tattoo designs. Tattoos below the elbow are a little more difficult, and tattoos below the knee or on your feet may be a bit harder to cover in summer, but we will address this below.
One of the more difficult places to conceal a tattoo with clothing is along your neck, behind the ears and upper body, both on your chest and shoulders. Lower arm and lower leg tattoos can also be difficult to cover with clothing. These particular areas are a common place for tattoos, but can limit your clothing options if you're looking to cover up your tattoos. You can go for a turtle neck sweater or a scarf, but who wants to be limited by an odd fashion ensemble, especially when you're trying to make a good first impression.
Using Everyday Makeup to cover Tattoo Designs
A common method people try is the use of everyday makeup, including foundation, concealer and translucent powder. This method can work, but there are a few drawbacks to using everyday makeup – firstly, depending on the quality of the product, the application may only last a few hours and may easily rub off, especially on an area like the upper arm. Secondly, this method can rely on matching the colours of the tattoo design with colours of the makeup, to effectively neutralise the colour of the tattoo, to get a natural skin coloured look. Thirdly, this method usually takes a few attempts to get the matching of makeup and colours right for your individual tattoo design. By no means are these reasons to not try with everyday makeup, but in a professional setting no one wants their makeup coming off to reveal a tattoo mid function or for it to be obvious you have concealed a tattoo.
Using Paramedical Camouflage to cover Tattoo Designs
There are particular products that are designed especially for concealing skin conditions which can also be used to to cover tattoos – at Clinique Matrice we call these paramedical skin camouflage. Paramedical skin camouflage is one of the best ways to cover up tattoo designs. Firstly, the nature of these products means you do not have to be concerned with the product rubbing off during a function – these products are designed to last up to 18 hours! Secondly, these products are much more effective in hiding tattoo colours and designs – even thick, black or blue designs. Thirdly, this is a temporary solution, so that after the event you can remove the product and once again reveal your tattoo design.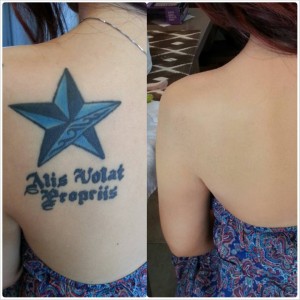 Importantly however, there are products better suited to different skin types and tones. You also need to apply paramedical camouflage in a certain way to get the most benefit from its use.
Clinique Matrice Can Help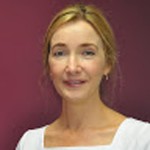 Elaine from Clinique Matrice can run through the different products available and also show you how to apply the right products, the right way. Feel free to contact Elaine or check out the Paramedical Camouflage page for more info.