Paramedical Skin Camouflage
Have you been looking for ways to cover scarring or birth marks?
Disfiguring skin conditions can devastate sufferers on a psychological level. Learning to live with an image that is considered different to most of the population can be an uphill battle that causes deep psycho-social scars in addition to the physical ones that are borne on the face or body, whether they are visible or not.
The objective of paramedical skin camouflage is to assuage the outward effects and to initiate a confidence-building, simple solution to debilitating conditions, such as: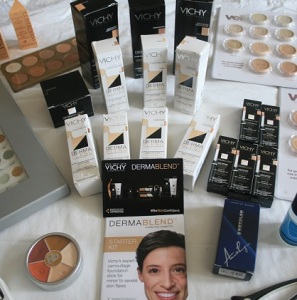 Accident scars and full thickness skin damage
Vitiligo
Birth marks and port wine stains
Acne scarring
Hypertrophic scarring
Clinique Matrice is now able to offer paramedical skin camouflage make up tutorials and advice at the clinic.
Gain confidence to attend special occasions with skin camouflage
Even when skin conditions are not debilitating, sometimes we have a need to conceal blemishes in our complexion that go beyond the occasional spot. Maybe we have a scar left behind by an accident or acne, or even a visible birthmark or skin pigmentation problem.
Remedial paramedical skin camouflage can work wonders for your confidence for occasions such as:
Job interviews
Special occasions, such as a wedding or party
Family photographs
Regular, everyday cosmetics simply cannot deal with severe scarring or pigmentation issues and can diminish as we work through our day or special occasion.
With the use of specialist camouflage cosmetics, the effects can be truly amazing and can last, with fine setting powders, for up to eighteen hours – even while showering! These paramedical skin camouflage products can be reapplied as necessary, even over topical medication, without any adverse effects.
The skin structure is not altered, but there is an instant result in terms of the visual perception of the condition, effectively elevating the confidence of the wearer and enhancing the quality of life in users across the world. Take a look at our gallery or visit the BASC website to see what can be achieved.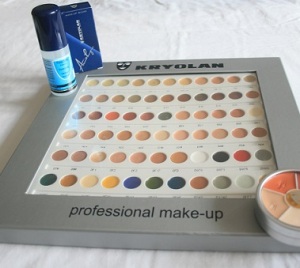 Clinique Matrice Para-Medical Skin Camouflage Specialist
Elaine, at Clinique Matrice, can help you. She is a qualified member of the British Association of Skin Camouflage and can teach, you via a consultation session, how to apply the layers necessary for complete coverage.
Careful skin tone comparison and skilful application of paramedical skin camouflage products during the session will furnish you with all the skills you need to apply your camouflage at home. Elaine will recommend exactly the right products, shades and brands for your particular skin-type and requirements.
Industry-leading para-medical skin camouflage products
Here at Clinique Matrice, only the very best remedial camouflage cosmetics brands, all hypo-allergenic and kind to even the most sensitive skin types, are used:
Vichy Dermablend
Veil
Kryolan
CoverDerm
Once applied and covered with a fine coat of specialist sealing powder, the paramedical skin camouflage products can remain in place for up to eighteen hours and completely removed only with a brand-specific gentle cream cleanser.
Call Elaine today, to book your cosmetic camouflage consultation at Clinique Matrice.