Natural Facial Anti-Ageing Treatments
A holistic, natural approach for your skin
At Clinique Matrice, Elaine has a philosophy of natural, non-invasive facial anti-ageing therapies and takes a gentle, holistic approach in her discreet, home-based medi-spa clinic. Enjoy the privacy and sanctuary of Clinique Matrice away from the busy malls of the suburbs and city and relax in a tranquil environment, carefully and thoughtfully designed to offer a thoroughly comfortable, enjoyable experience.
We offer a range of bespoke, natural anti-aging treatments that are completely non-invasive and work on addressing your skin concerns from the inside-out. Your facial anti-ageing treatments at Clinique Matrice are highly customised, natural, pain-free and not only comfortable, but also a relaxing personal treat that you can enjoy in a calm and peaceful setting.
Dermalux LED Light Therapy with Infra-Red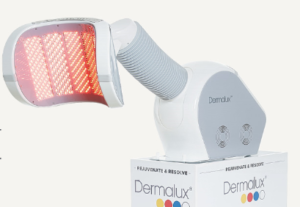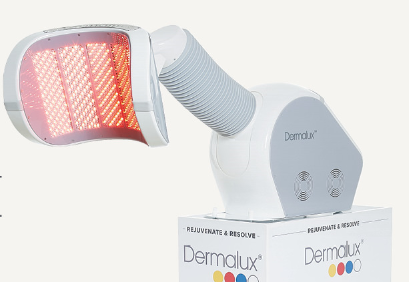 If you've been thinking about facial injections to reduce your wrinkles, but would prefer a non-invasive alternative, then Dermalux LED light therapy may be for you.
This non-invasive, award-winning solution uses the latest LED technology to produce noticeable results to the complexion after just one treatment for many clients. Red light waves rejuvenate and refine facial skin cells while you lie back and relax with no discomfort or downtime.
Dermalux light therapy wave bands also offer relief for skin conditions such as rosacea, acne and psoriasis.
Visit our Dermalux LED Light Therapy page here to find out more.
Echo2 Pure Oxygen Facial Therapy
Oxygen facial therapy uses pure oxygen gas and gentle products to deliver one of the latest facial anti-ageing treatments of choice for celebrities and modern women living in today's fast-paced suburbs and cities with high levels of dust, dirt and air pollution.
The Echo2 system uses revolutionary formulas and technology to carefully prepare the skin and safely deliver 180 million particles per second of pure oxygen and essential anti-ageing nutrients, resulting in naturally radiant, youthful skin – a natural facelift.
Call Elaine to find out more about Oxygen Therapy at Clinique Matrice.
About your Holistic Anti-Ageing Facialist
Elaine takes a holistic approach with each of her clients, offering an exclusive, discreet service to ladies of all ages. Your initial consultation is friendly and relaxed and is a chance for you to talk to Elaine about your goals and your expectations.
Elaine works closely with her clients and can advise on the best treatments for your skin and to help you reach your anti-ageing goals. With a completely non-invasive, comfortable range of facial anti-ageing treatments, you can be confident that you'll feel relaxed yet energised and with an enhanced feeling of wellbeing.
Enjoy facial anti-ageing therapies in the sanctuary of Clinique Matrice
Clinique Matrice is a stylish, home-based clinic, located away from the hustle and bustle of the city. Separate from the home, the clinic is fully equipped and designed to promote a relaxed, medi-spa atmosphere where ladies can enjoy the full benefit of an environment conducive to a stress-free visit.
Operating as Brisbane's electrolysis clinic for many successful years, Clinique Matrice is a well-respected, popular clinic that keeps client confidentiality at the forefront of everything we do. Talk to Elaine on (07) 3871 3377 today and embrace natural facial anti-ageing therapies at Clinique Matrice.
Follow us on Facebook for upcoming special offers and new treatments in 2021.