Elaine is HIFU trainer for Heritage Healers in Queensland and offers this advanced facial treatment to her clients at Clinique Matrice.

Talk to Elaine to find out more about HIFU treatment and book your free consultation.
Clinique Matrice is proud to have been the first clinic to offer the latest TGA-approved facial rejuvenation HIFU technology in Queensland. This technology provides a faster and more comfortable client experience.
HIFU treatment has taken the world by storm in 2020 as the celebrity 'go-to' non-surgical facial uplifting treatment. This latest non-invasive alternative to surgery delivers results after just one treatment. Natural, gentle and effective, HIFU improves the skin tone to tighten and lift sagging skin, smooth wrinkles and help with common signs of aging, such as: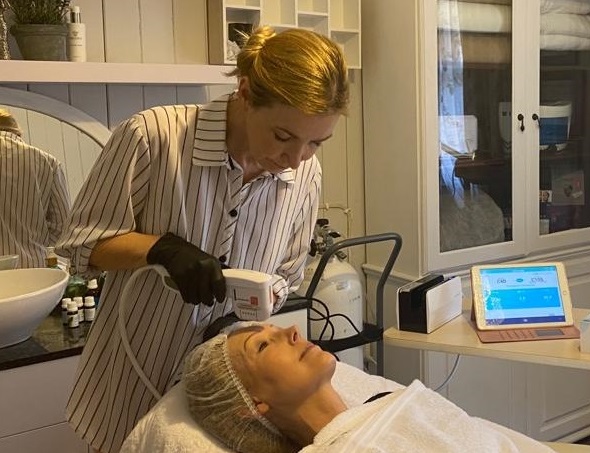 HIFU (High Intensity Focused Ultrasound) penetrates deep into the tissues, focussing ultrasound energy to deliver 100% natural rejuvenation and results that last.
HIFU is fast-becoming the go-to cosmetic treatment for the world's celebrities growing tired of invasive surgery and damaging laser treatments.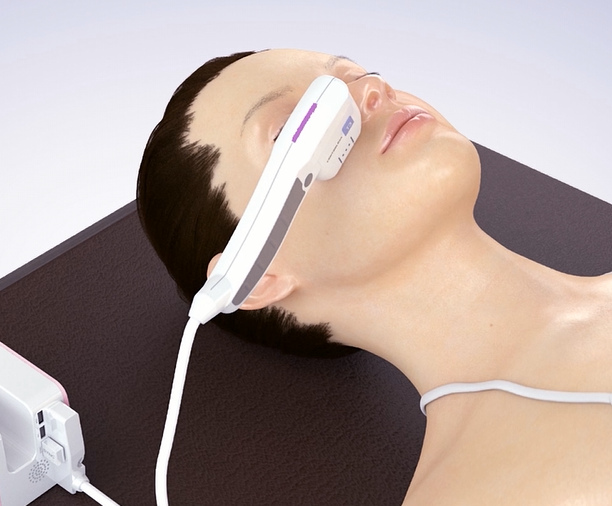 The unique delivery of focussed ultrasound during your HIFU sessions at Clinique Matrice bypasses the surface of the skin and safely targets the deeper structural and muscular layers for an uplifting result. This generates a healing response and stimulates new collagen growth, transforming the skin from within as it builds and strengthens.
Realise the benefits of HIFU technology in Brisbane with your HIFU specialist at Clinique Matrice. Book your consultation today.

Originally trained by celebrity facialist to Australian actress Kerry Armstrong, who has endorsed this treatment, Elaine now trains practitioners in the use of HIFU Technology. She can help you enjoy a natural, safe and highly effective facial uplifting treatment in the comfort of your local, private and tranquil clinic.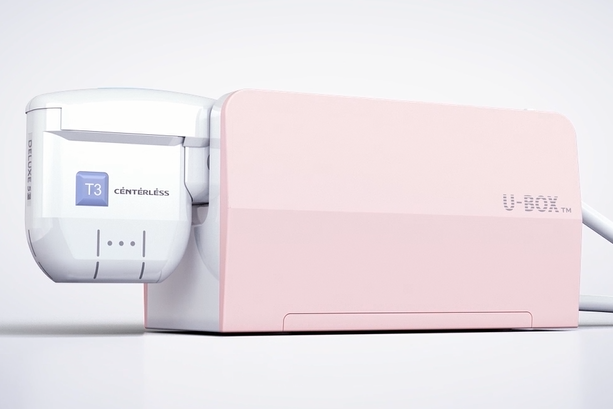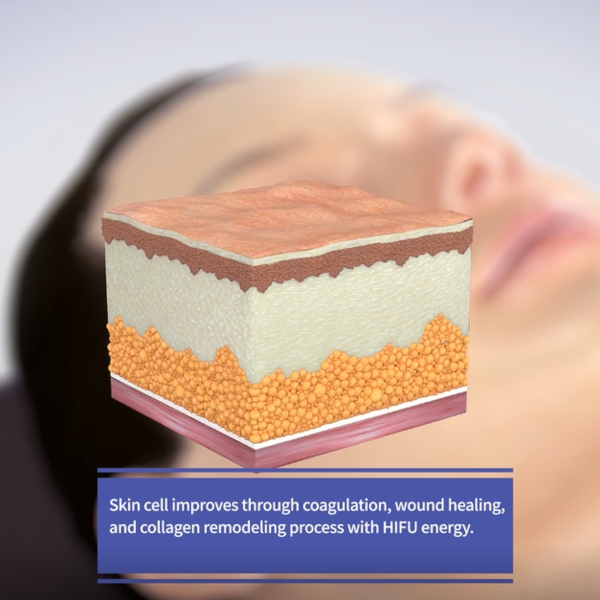 Instant results with full effects seen after 3-6 months
Look 5-10 years younger with tighter, smoother skin
Reduce fine lines and wrinkles
Reduce pore size
No downtime
No chemicals – 100% natural – focused ultrasound
TGA approved technology
Completely non-invasive, non-surgical face lifting
Latest TFA approved technology
Vegan friendly
Maintains a glow in younger skin
In addition, the new, centreless technology provides a more comfortable treatment. No downtime. Enjoy the benefits of specialist HIFU treatments at Clinique Matrice.
The HIFU Glow Facial helps to wipe away fine lines, reduce open pores, and rejuvenate the skin. Maintain a youthful complexion and enjoy a natural radiance with this relaxing and completely non-invasive, comfortable lifting treatment.
The HIFU Glow Facial is a treatment for the upper layers of the skin and can target specific areas of concern. Refresh your look and quickly reduce fine lines and wrinkles around the eyes, mouth and brow, while closing large pores through collagen regeneration stimulated by the latest HIFU technology in Queensland.
Reduce fine lines and wrinkles
Target specific areas of concern
Close large pores
Collagen regeneration
Shallow treatment targeting the upper skin layers
100% natural – amazing results
Stimulating the rejuvenation of the collagen beneath the surface of the skin offers reliable, fast results for all skin types and all ages. Forget about chemicals, penetrating potions and damaging lasers and relax with a completely different approach to anti-aging treatment of the skin.
HIFU helps to maintain a youthful glow to your skin and help prevent the development of deep wrinkles as you age.

Book your no-obligation Hollywood HIFU skin consultation today. With more than 30 years' experience in electrolysis and the beauty industry in both the UK and Queensland, Elaine has a long-standing reputation and a loyal client base. Your local HIFU technology in Queensland is just a phonecall away – call us now on 0402 046 637.
Frequently Asked Questions
How long does it take to see results?
Although individual results may vary, the collagen stimulation and new growth process can take up to 3-6 months to develop fully.
How long does it last?
Once the final results are achieved, they can last up to 1-2 years, much longer than many common invasive cosmetic anti-ageing treatments.
Are there any needles involved?
Hollywood HIFU is a completely non-invasive anti-aging therapy, which is one of the most significant benefits of the treatment. The technology uses High Intensity Focused Ultrasound (HIFU) to penetrate the tissues and stimulate the body's natural collagen regeneration. No needles, no lasers.
Is there any downtime?
The HIFU technology is comfortable and safe and there is no downtime. Talk to Elaine about your treatment plan on (07) 3871 3377 to find out more.
How long do HIFU sessions last?
Treatments can take from between 30 minutes to two and a half hours, depending upon your personal treatment plan.
ready to book your consultation?
Book your free, 30-minute HIFU consultation and let Elaine talk to you about high-performance ultrasound therapy. Skin assessment and treatment plan included.
Call Elaine today on 0402 046 637 ~ appointments by prior arrangement only.